Fall is just right in the corner and so is the wedding season as well. This article will help in choosing the correct dress for such weddings.
1. Pay Attention to Your Fabric & Shape
Lace and ruffles are mostly related to the hot seasons but we will give you some tips which you can use all over the year.
Laces can be worn but make sure that they are minimal as they do add some weight to your dress. In the fabric section you can go with velvet as it is a luxurious fabric which will not only look but will also make you feel warm. You can go with some feminine or romantic attires or anything which flatter your figure like a shorter hem. You can also do some adjustments in your dress like going with a high neckline or long sleeves while make your attire look better and suitable for fall.
2. Pick a Color
You should try going with a multi-colored dress or attire with multi-colored layers. You should not choose some pastel colors as they are not suited for this season but if you can add some navy then it you can wear them. You can do some experiment and try something new than the jewel tones as they are very common. There are a lot of metallic shades which can be worn on wedding so keep increasing your comfort-zone with different colors.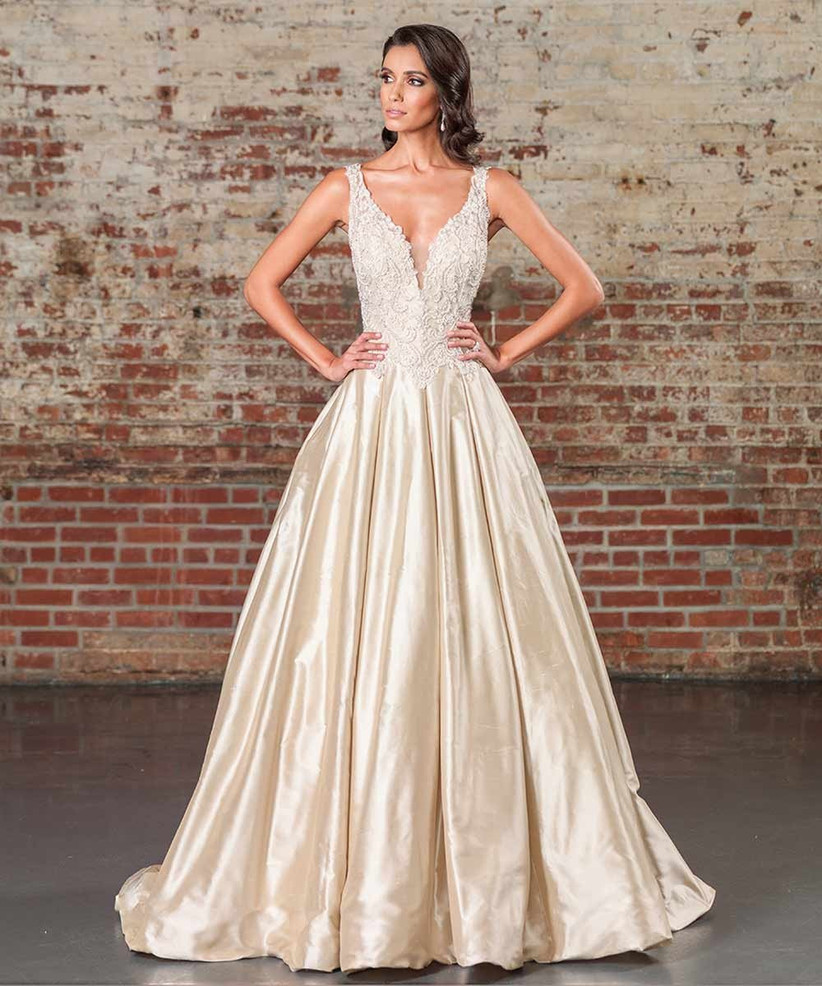 Colors to avoid for a dress
If you're going on a western wedding then avoid wearing white colored dress as there are chances that you will look like a bride or even better in some cases.
Black is also not a color to wear in an occasion like wedding as it is not a festive color. If you're going to an Asian wedding then try avoiding red as the bride is likely to wear a red colored dress. If you're comfortable then try asking the bride and groom about the color which is not recommend if you are not close to them.
3. Accessorize as per your Personality
You should try adding accessories to your fall attire as it will only add to your looks but make sure you're not overdoing it and keep it limited as per your attire. Accessories you can wear it almost every type of attire are sunglasses, round earrings, hand-bags, big pumps or a simple necklace. Besides these tips you should first try things which go very well as per your personality and there are no rules here.
4. Don't Misjudge your Outerwear
Outwear can complete your attire for example if you're thinking to wear a short dress then try balancing with a long coat or jacket which will give your attire that balanced look. There are a lot of options for outer wear like a leather jacket will also do the job.
At the end of the day, if there are pieces you just can't get away from or that you feel more comfortable in, there are always ways you can make them relevant for fall.
There are a lot of ways you can wear your favorite dress in the fall as you might just need a good outer-wear.