Those who wear larger sizes than what is generally available in mainstream fashion are catered to by the plus-size fashion segment, which is a significant one within the fashion business. It includes a variety of looks, from streetwear to formal clothing, and has grown in popularity recently as body positivity and size inclusion have received more attention.
The absence of larger-size or plus-size options and availability is one of the main issues facing plus-size fashion. It can be challenging for those who are plus size to find clothing that fits well and is fashionable because so many fashion manufacturers only provide a small range of sizes. Due to this, there is a growing number of plus-size fashion businesses and retailers that cater to their client's demands by providing a greater selection of sizes and styles.
Fit is important when it comes to plus-size clothing. Wider straps, longer hemlines, and larger armholes should all be included in clothing that is made to fit larger body shapes. The comfort and stretch of the fabric should be considered, as long as it is also strong and of great quality. Numerous plus-size clothing companies also carry shapewear and undergarments that smooth and accentuate the body's natural curves.
Plus-size clothing is exactly as diverse as other types of clothing in terms of style. Both casual and formal attire, such as dresses, suits, and gowns, are available. Examples of the former include jeans, t-shirts, and sweatshirts. Customers have many options to pick from because of the inclusion of trends like athleisure, boho-chic, and streetwear in plus-size apparel.
The plus-size fashion market has advanced significantly in recent years in terms of size inclusion and representation. There is a growing trend in the fashion industry towards body positivity and self-love, and many manufacturers are now using plus-size models in their advertising and marketing efforts.
In general, plus-size clothing is a significant subset of the fashion market that has the ability to empower and valorize larger body shapes. Plus-size clothing puts an emphasis on fit, comfort, and style, which is assisting in lowering barriers and fostering greater inclusivity in the fashion industry.
THE IMPORTANCE OF BOOSTING YOUR MIND, FASHION AND PHYSIQUE
The act of opening one's wardrobe and dressing should evoke a sense of delight rather than a source of frustration. It would be wise to promptly part ways with outdated garments that no longer serve a purpose, such as those intended for a future, theoretical weight loss journey or those with an unflattering, shapeless silhouette. In doing so, one can make room for new pieces that bring joy, instill eagerness to dress and elicit an enthusiastic "yes!" in response to a subsequent invitation. Embrace the opportunity to enhance your physical stature through your sartorial choices.
The horizontal nature of weight gain is evident in its ability to increase dimensions across the bust, waist, hips, and thighs. Conversely, the dimensions of one's height and limb length remain constant, regardless of fluctuations in weight. Therefore, regardless of one's height, it is possible to achieve a more flattering overall appearance by creating the impression of a longer, more elongated silhouette. This can be accomplished through various means, such as dressing in a single color from head to toe, opting for higher-rise jeans if one is partial to waist-accentuating styles, showcasing one's ankles and wrists through 3/4-sleeve tops, ankle-cropped pants, or midi-length garments instead of full-length pants and maxi dresses, and selecting footwear with an elevated platform or sole, such as chunky lugs, low block or kitten heels, or pointy-toed shoes that are not constricting at the toe box.
EMBRANCE YOUR SHAPE
Do not conceal the contours of your curves in ill-fitting, loose garments; instead, showcase them with pride. Embrace the fashion-forward approach of donning form-fitting dresses, bodysuits, and knits that delicately skim your silhouette, which merely necessitates the correct undergarments and a self-assured disposition to pull off.
HIGHLIGHT YOUR WAIST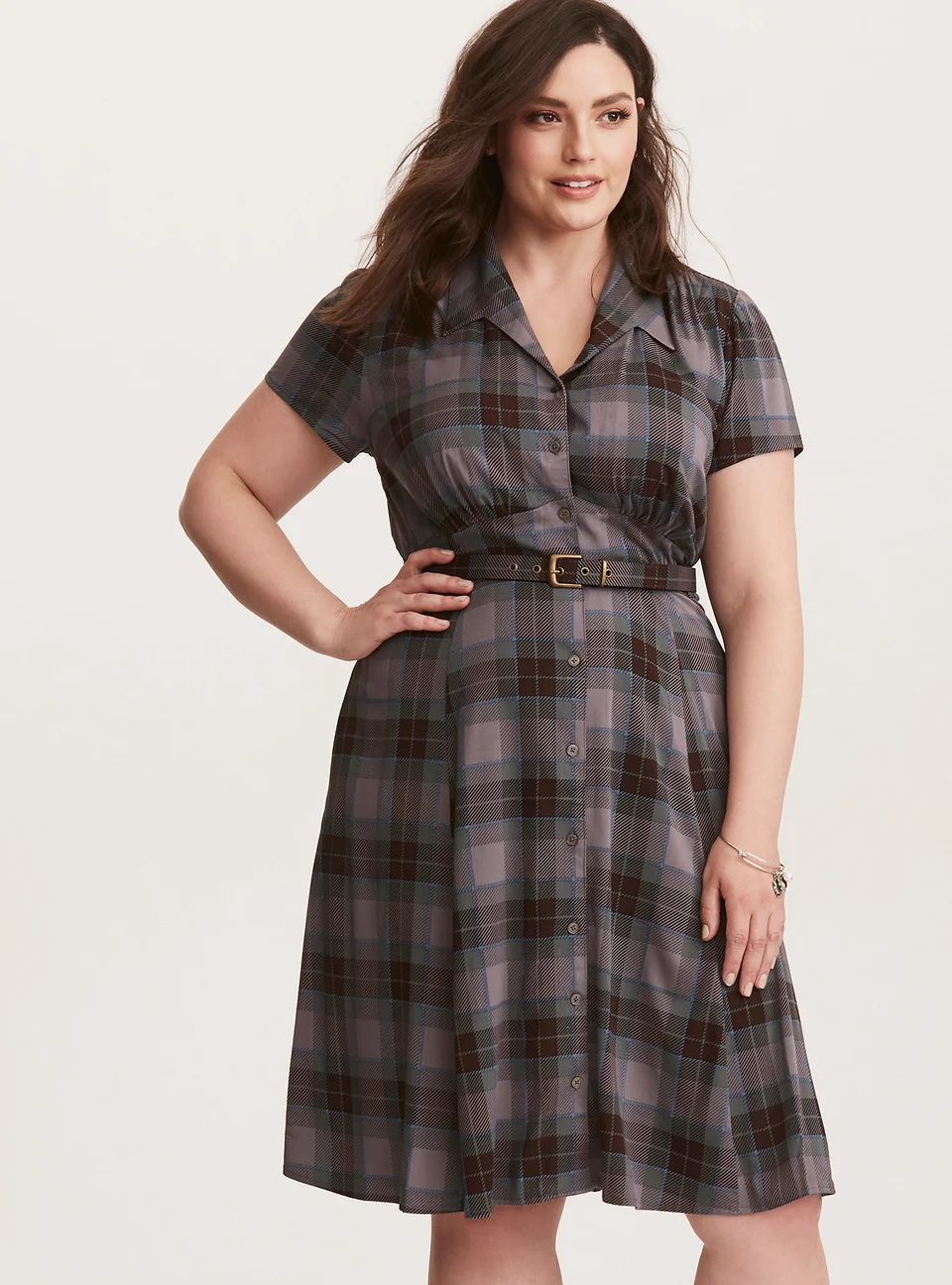 After menopause, many svelte women abandon belts and tucked-in tops due to belly weight gain. Yet, a belt can help you shape up. A belt reveals right away whether your bosom, midriff, and belly are not one continuous structure, especially if you have an hourglass figure or a bigger middle that has lost its indent. The point is made using shirtdresses, wrap dresses, fit-and-flare dresses, jumpsuits, paper-bag waist pants, and belted pants. Although many styles have their own "cinchers," think about spending a little extra on a few unique belts to add some personality to your collection. Or else you can just go with something relaxing like flowing Tunis.
Incorporate some one-piece dresses devoid of belts into your wardrobe, featuring either an A-line or a relaxed, straight silhouette. These styles effortlessly glide over the midsection without interrupting the waistline. Additionally, consider long, untucked shirts that pair seamlessly with flat-front, elastic-waist pants, and jeans as an alternative option for an appearance that does not emphasize the waist.
KNOW YOUR OWN PROPORTIONS
When you're shopping for clothes, keep your body shape in mind and choose items that enhance your figure. It's totally cool to mix and match sizes, like wearing a plus-size bottom with a regular-size top or the other way around. Take out a tape measure and find out your bust, waist, and hip measurements in inches. Most plus-size and size-inclusive clothing websites have size charts, but they can vary depending on the brand. Don't just go for your usual size when you're shopping online. Instead, use your measurements to find the size that will fit you best. And when it comes to style, go for relaxed pieces that will make you feel comfortable and at ease.
The plus-size fashion boom is more than just bigger sizes. Women with curved bodies have learned to enjoy, layer, and pair comfortable looser garments with longer skirts and dress lengths thanks to athletic wear like joggers, oversize hi-low tees, and cozy sweats. Wide-leg slacks and jeans with elastic waists, roomy tunics and hi-low tops, midi dresses, and generously cut sweaters and cardigans are more examples of this new ease in fashion. Put these on a regular basis.
REMEMBER TO LAYER WITH JACKETS AND CARDIGANS
Structured blazers, long cardigans, and dusters are must-have items for women of all sizes. Whether you prefer the structured shape of a blazer or the graceful lines of a duster, these toppers provide an extra layer of support or coverage on days when you're not feeling particularly confident about your body. Layering with a second or even a third piece is an excellent way to elevate your outfit and give yourself an extra boost of style and confidence.
HAVE A BRA WHICH IS SUPPORTIVE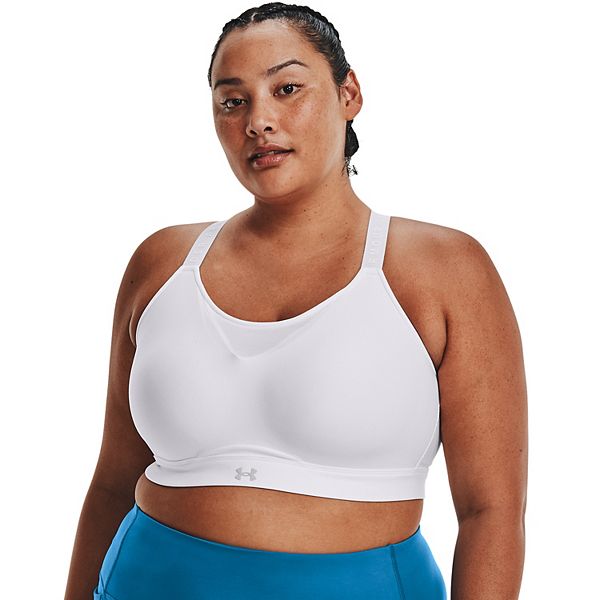 Shape wear and body hatred are two things that many women are throwing away. Yet, this does not imply that you should lounge around in lacy bikinis and do nothing barrettes. Regardless of size, seamless underwear that gives your garments a smooth line and a bra that lifts your breasts are vital. To accentuate your torso and raise your chest, use chic contemporary support bras. Whether you're wearing a jacket, dress, fitting sweater, or tunic top, your bust should "sit" around halfway between your elbow and shoulder.
It's not uncommon for women to dress in clothes that are nondescript and unexciting, hiding their bodies in the process. It's time to break free and show off your unique style. You can still play around with proportions, match tops and bottoms, and add volume where it's needed most. These timeless "dress-slim" tactics are also fashionable moves, so don't be afraid to experiment. Buy that hot pink blazer or that purple coat instead of settling for black. Embrace that sequined hoodie and that winter white jumpsuit. Ultimately, the only person you need to impress is yourself.
AVOID LOOKING AT THE SIZE MENTIONED ON TAGS



Right, dressing might be difficult when you are plus size. Don't worry about the size of the clothing; instead, consider whether it suits your body type. I realize how important that number may appear, but sadly, each clothes manufacturer brand, designer, etc. may use a slightly different measurement to identify each size. No two people are alike!
Try going up or down a size if you know what size shirt you typically wear but it doesn't fit to see if it helps. Seeing oneself in multiple sizes, each entirely dependent on the specific brand can be useful.
HAVE KNOWLEDGE ABOUT YOUR OWN OUTLINE



When seeking fashion advice for plus-size women, it is important to recognize that there are no hard and fast rules when it comes to style and fashion. However, it can be beneficial to analyze why certain clothing styles flatter specific body types.
For instance, women with a pear-shaped figure, characterized by a smaller waist and larger thighs, may find empire-line dresses to be an excellent choice. Conversely, women with an apple-shaped figure may want to avoid empire lines, as they can accentuate the waistline and create the impression of a pregnant belly. Additionally, it is recommended that pear-shaped women opt for dresses with higher necklines and shorter sleeves, in order to emphasize their curves in the most flattering way possible. Ultimately, the key is to choose clothing that instills confidence and comfort, while highlighting one's unique features.
OPTING FOR OVERSIZED CLOTHING IS NOT THE ANSWER EVERYTIME
Don't try to hide by wearing oversized, baggy apparel. Put on clothing that is the right size.
Crucial Tip: The secret to appearing your best is to dress in clothing that fit you in the best possible way.
You might think that the only thing "covering" you are something baggy.
Avoid making the mistake of thinking that the only way to look good is by donning form-fitting clothing out of dissatisfaction with your physical appearance, out of modesty, or just out of fear.
Finding clothes that fit you well and choosing the right style of clothing that flatters your body shape are the two most crucial elements in looking your best.