There are a lot of people who had a dream of looking like a rock star at any age. Learning an instrument and actually becoming a rock star will take a good amount of time and if you just want to have a rock star you can go with the correct apparel, and you will achieve it.
Leather pants are something which you can consider, to start things off. This genre was first started during the 1950s and rock stars did opt for something unique in their appearance. Rock stars went for a unique look and ditched something which was normal and more common. This style had a great influence on their fans because they liked it and started to imitate them.
The feeling to make them different from other rock stars is still continued with the help of unique styles.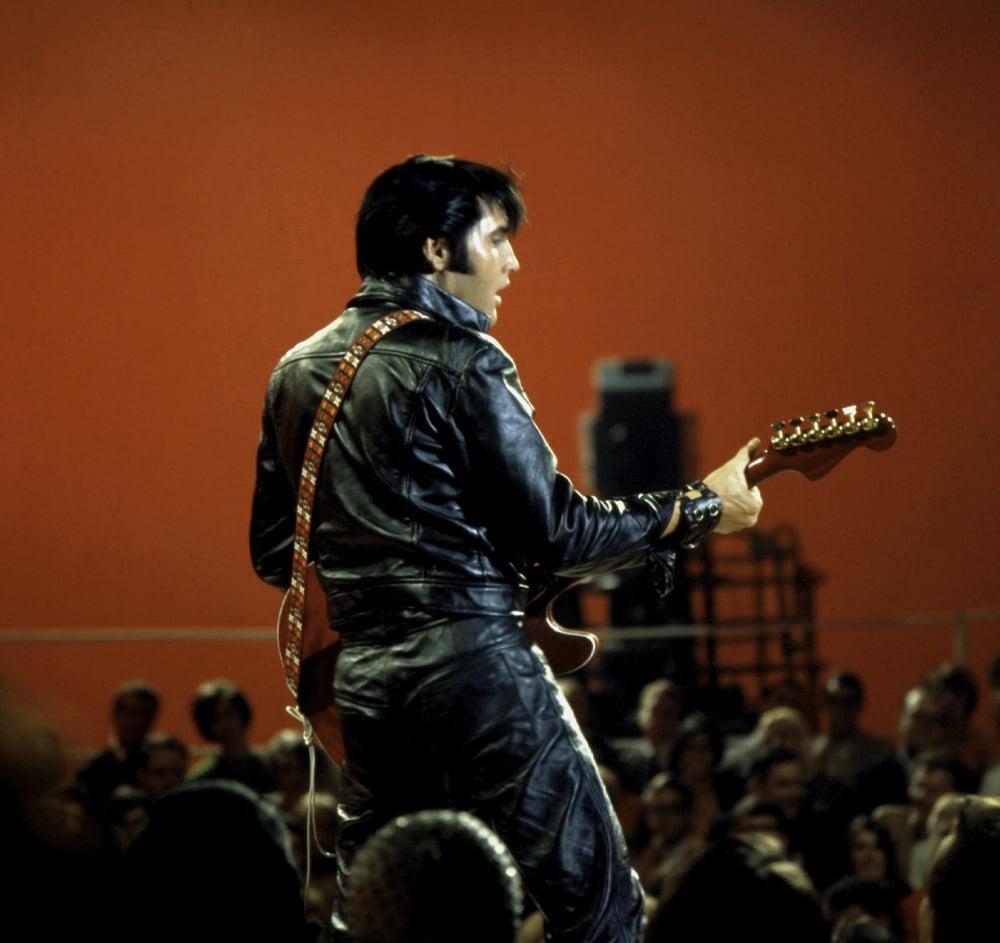 Elvis Presley
The best example which you can consider for a rock star looks is Elvis Presley as he had a great had in influencing the rock star style and fashion. There is no doubt that Elvis Presley was one of the most influential rock stars the world has ever seen. He began his career in 1954 and recorded a song with Sam Phillips. Presley was not a guy who would follow the low-beat music which was popular during his time and before him as well. therefore he focused on something different which had more tempo. He did this with the help of different elements coming from the country and rhythms.
Presley had a great influence in the music industry but that was not it because it also affected the fashion industry as well. Presley was mostly seen in leather pants which in the future became a signature.
If you want to have a similar look as Presley, then going with some leather pants will not disappoint you. Start things off with the help of black-colored leather pants because that is what The King wore.
You can still see these types of leather pants in different colors from which you can choose as per your style and preferences.  The color options are immense ranging from classic black and brown to modern colors like red, blue, green, yellow, etc.
You can experiment with different colors to see what suits you and your style the best. In terms of quality, you should look for leather pants made from real leather, and going with Napa leather will be a great option considering the thin grain it comes with which makes it comfortable to wear. Apart from this Napa leather also has an extremely soft texture which makes it the best for leather pants.
After is the size and the best thing you could do here is going with a custom size which will not only fit you perfectly but will also save some good amounts of time in searching for the best size.
Jim Morrison
Jim Morrison is another rock star who was seen in leather pants. Jim Morrison is well known for being the lead singer for The Doors. His career was started during the 1960s and in 1965 he co-founded The Doors. This also had a number in ISA billboards for Light My Fire.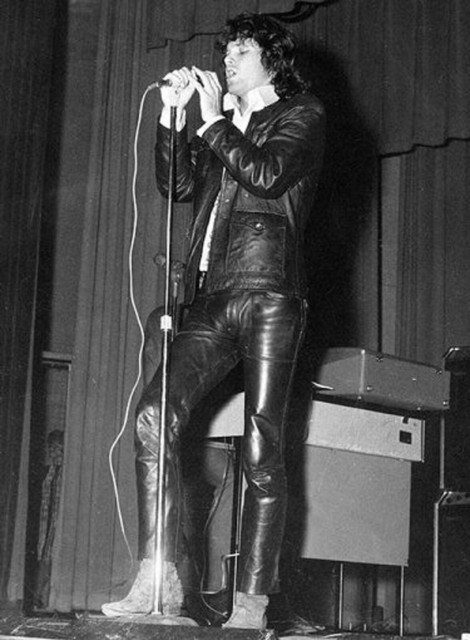 In his career with the doors, he recorded a lot of albums which is not the same when compared with other rock stars during his career. Morrison was pretty successful, and all of his albums were appreciated and loved by his fans and many critics as well which is a big thing.
Just like The King even Morrison is considered as one of the most influential rock stars to ever exist.
When we talk about his fashion, he always looked for something which was different from others and wanted to stand out from the crowd.
During his early days, Morrison was spotted wearing genuine leather pants along with a shirt and leather jackets as well. he was not the only one with this style because many new rock stars got influenced by his fashion choices and opted for a similar look. We can still find many people who have opted for his style and looks.
Just like The King, you can find leather pants which are similar to that of Jim Morrison's. The tips are the same as they were for The King's leather pants like Napa leather and custom size.