Thanksgiving Day is a day of celebration and being thankful for what you have beside this there are other stuff which you must be thinking like food obviously we all have a small Joey inside us. Apart from food our outfit is also an important aspect of making it a joyful day. There are a lot of people who will just stand and stare at their wardrobe as if it will give any reply.
Thanksgiving is also about having dinner with your favourite friends and families. There are different outfit options which people prefer formals and some prefer casuals.
Here are some outfit options which you can wear on thanksgiving:
Leather for Thanksgiving Day:
The leather itself is a very attractive and elegant fabric that has versatility and style in it which will be a great option for any occasion or event. Leather outfits are available for all age groups and genders.
You can try different leather apparels like jackets, tops, vests, skirts, etc.
Leather for Casual Look:
It is better to be comfortable on thanksgiving therefore try pairing your leather with some casual attire. You can pair any leather apparel mentioned above with some accessories to spice up your personality. You can also pair your basic casual attire with some leather jacket or vests.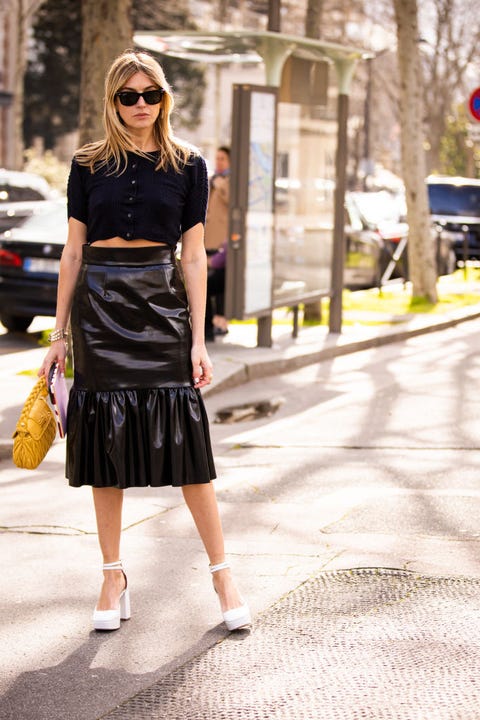 Dark Color Clothes:
On Thanksgiving, there is no specific dress code to be followed which allows you to wear whatever you want and you should try adding some trendy items to your attire. Dark clothes can be a part of your thanksgiving day and there are a lot of options to choose from. For fashionable women, a great option is a short one-piece dress which will give a great look and vibe to you.
You can also wear a simple tee with a slim fitted bottom to have a fun and jolly vibe.
For men, you can try any dark shaded jeans or pants even leather pants will do and pair it with any fitting shirt which his contrasting in nature. You can wear dark colored leather apparel as well like a jacket, pant etc.
Dresses for Women:
If you're comfortable with wearing short dress then it is a good idea to go with it. During thanksgiving you might have to do some work and attend dinner and your dress should be comfortable enough for you to do all of these tasks without any obstruction caused by your dress.
Along with comfort you should also look good therefore choose your outfit wisely. You can go with a short dress which has a halter neck which is good enough to give you an elegant vibe.
Also, make sure that you're pairing some accessories with it to make sure that you're looking for the best version of yourself.