Crop top and some high waisted pants or jeans have become in of the greatest combination this summer and no matter who you are you should try this outfit at least once. These crop top look really amazing on some celebs like Sophie Turner or Gigi Hadid when they pull it off on red-carpets or just a day out but when it comes to us we have to limit the use as we have to attend offices as well.
There are some street-stylists who have showed that you can wear your crop top to your office so here are some stylish ways you can add crop top to your office wardrobe.
With a Suit
You can hide cover your crop top with the help of blazer in hot summers which will still make you feel cool and comfortable while keeping you stylish.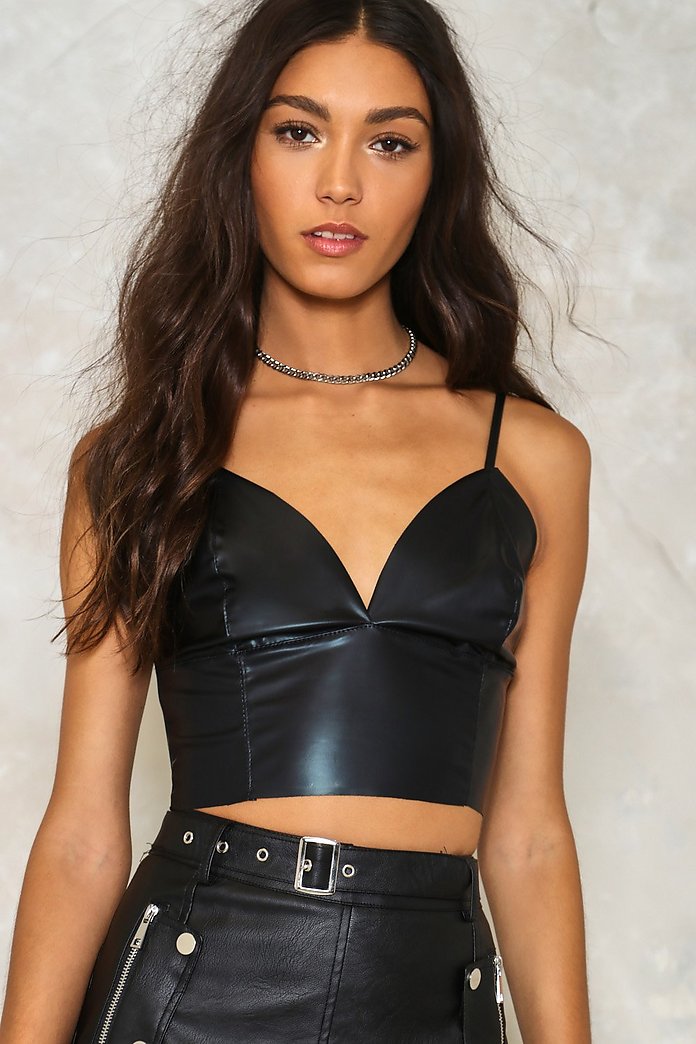 Hide somewhere in High-Waisted
A lot of crop tops or Bra end at the waistline of your high-waist pants which will help in incorporating crop tops in your office attire. There are a lot of high-waisted pants available in different fabrics, styles, and designs which just mean that you will have a lot of options to choose from.
Cut It Yourself
Every tee or shirt you own has a potential to become a crop top like you can tie a knot on the hem of a shirt formal shirt and there you go. You can do this with a lot of your jackets or blouses which have been in your wardrobe for a lot of time. The best part about making crop tops on your own is that you can decide the length.
Play With Sizes
The best way you can involve a crop top in your attire is by covering some skin from your other body parts. If you're going to buy a crop top then go with one which has long sleeves as it will limit your skin show to your mid-section. You can also try wearing them with some high-waist pants which is great for summers as well.
Try layering
To add crop-top to your office attire you need to take some daring steps. In layering, you can add some blazer or bralette on your blazer in which you got some extra guts. You can add some Corset-style crop top with a blouse and make your attire tight only on your torso and not on your arms.