Anything which helps in reflecting you and your personality is a style. The style you have also helps in showing who you are, not exactly but sure it can provide some hints. Nonetheless, it is not compulsory for you to have a single style because there are different occasions and events where you have to style accordingly, ranging from office work to weddings.
You can take the style to a personal level when it helps in standing out from the crowd and to achieve this it is not necessary that you have to go for something extreme and bold because you can still choose some basic and modest apparel for that unique and personal style. When you are planning your personal style starts things off by looking at things that make you feel comfortable and confident.
Here are some types of personal styles which you can consider:
Unisex Style
This is a pretty simple thing that you can try which works for all types of gender. A unisex style consists of different hairstyles, accessories, and apparel. Some key elements which you should consider for unisex style are straight fitted jeans, neutral tees, plaid shirts, etc.
Edgy Style
As the name suggests this is an edgy style that includes some bold colors, different textures, and some features coming from the rock and roll era. To get that edgy look you can try going for items like leather pants, leather jackets, boots, etc.
Grunge Style
The grunge style was initially started during the 80s which was mainly coming from Seattle's music bands. Some important items which you will need for the grudge style are baggy jeans, a basic white tee, plaid shirts, and leather jackets as well. You can also try getting some hairstyle like a messy one which has that grudge look.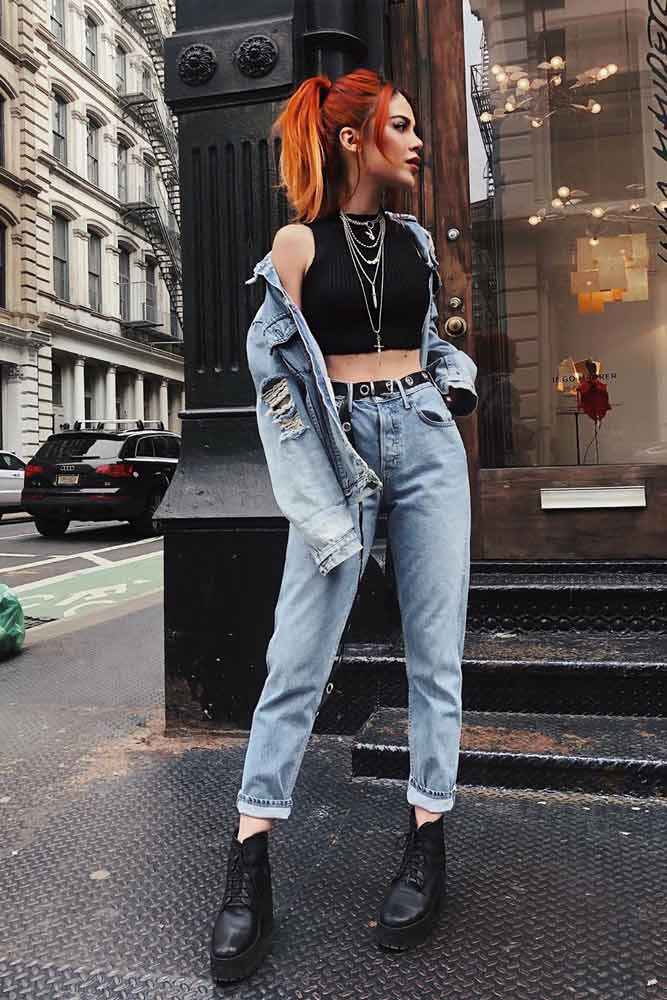 Sleek Chic Style
For this style you can try getting some neutral shades like black, white, and other neutral colors along with some clean lines which will help in getting that sleek chic style. The sleek chic style includes some accessories which are more on the modern side. There are many celebs as well who have opted for sleek chic style.
Minimalist Style
Before we start with this make sure you know that minimalist style is different from the minimalist wardrobe. You can make a minimalist style with the help of just a few items with the help of unique shapes and colors.
Finding Your Style
After considering different types of styles, it is time for you to try different types of styles to choose which one suits you the best. The outfits which you are planning to wear help in understanding more about your personality. Therefore, finding the perfect style which suits you is important.
The first thing which you should do is find a personal style and start it off by looking at celebrities whose style impresses you the most. It is not a secret that there are a lot of people and stylists behind the outfits they wear, then considering them is a smart move.
After you choose a celebrity, it is time to look at the types of outfits they mostly wear. Now pay close attention to the shape, fabric, fitting, and color they have in their different outfits. Note down the accessories have in their outfits. Now you can try going to different stores and trying different clothes and look at what works the best for you.
Note Down Favourites
After doing the important steps the time has come when you just note down styles and related outfits you want to wear. Start noting down some basic items that you will need for the style like different color combinations, accessories, etc. A pretty simple thing you can do is pin your outfits ideas on Pinterest. You can take a look at your Pinterest, and it will give you an idea about what type of outfit you pin the most.
Clean your Closet
Before adding anything to your wardrobe make sure you are getting rid of items that you do not plan on using or do not fit your personal style. Apart from this, clothes which do not fit you perfectly do not have a place in your wardrobe because no matter how good they are, if they do not fit, it is not worth it. The main purpose of cleaning your closet is to keep things that are relevant to your personal style.
Conclusion
When you are loyal to the style which suits your personality perfectly you will start making that personal style. Building a personal style is a bit easy if you focus on correct things like your own personal traits and qualities and how you want to present yourself. Another thing which you should know about personal style is, it is not necessary to have the same style repeating throughout the year, it is your style change it according to your likings and new fashion items that you admire.