The E-girl outfit has no style but is more of a vibe which you can recognise. The E-girl is a very new youth culture and it has many crossovers of different accessories and styles. The E-girl outfits are every easy to pull off like sharp eyeliner or the oversized band shirts and many other outfits which give a very effortless look.
Here are some outfits which you can try
1. Plaid Skirts
A plaid skirt is one of the essential of an E-girl wardrobe. You can pair some plaid skirts with a crop top with sneakers or even with an over-sized tee with chucky shoes. The color scheme should be neutral and just play around some blacks and grays and for some bright colors you can go with pink and blue. If it is getting colder than you can pick a pair of tights with some small prints like star or dots.
2. Crop Tops
Show come skin and your waist with a cute crop top. In the crop top section there are a lot of styles and designs from which you can choose from.  Crop tops are mostly worn with skirts or high-waist trousers which make a perfect hourglass look and are very attractive as well. You can go with some bold top with a mesh finish you can also add some unique on them. You can wear this type of outfit in every season with some simple modifications for example if it's cold you can wear some jackets and chucky belts with it to match the vibe and weather. Always wear something which helps telling people who you're.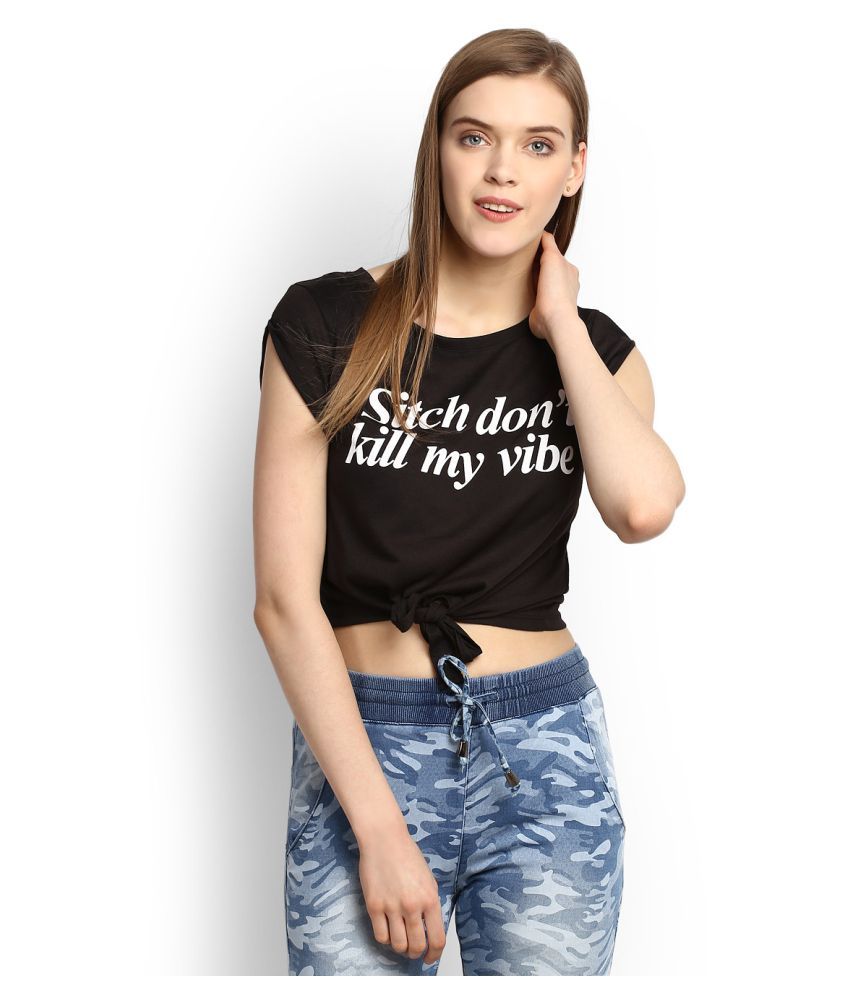 3. Pop Color Trousers
These pop colored trousers will help in standing out of the crowed. If you don't like people turning their heads and admiring your bright colored trousers than you can skip this point or article. Go for a loose fit not too loose as it will make you look like a time traveller from the past. If you're a short girl than you go with some high-waisted trousers which will create an illusion that you're tall and have an hourglass figure.
These trousers will obviously follow a bright color scheme so there is no need to go with black and choose some bright colors like neon green or red, which ever bright color suits you. You can finish your style with some rollnecks, crop top, and bodysuit with long sleeves, whatever suits you the best.
4. Oversized T-shirts & sweater (jumper)
If you're just chilling or recording some chill tiktok videos, comfort is needed, so just do all of your work with these comfy oversized tees which look cute at the same time. If you're a fan or some music bands like BTS or the 1975 you can grab some over-sized jumpers of your favourite band. If you're going for this style than you can go for some long sleeve shirt and wear them under your oversized jumpers. For color of these shirts you can go with black but you can try something bright like yellow or shades of orange and if it's a cold season than you can wear a turtle-neck instead of shirts for obvious reason.
5. Beanies
Beanies are one of the best E-girl accessories. These are very comfortable and versatile which will make you feel comfortable and stylish at the same time. There some fisherman beanies which you can try and they have an extra fold and it doesn't cover your ear. In colors you can choose black because it is versatile and goes with almost everything. If you like bright colors than ignore the above line and choose some bright color like green, pink or orange.
6. Choker Necklace
Choker are also a 90s style which has made it to the E-girl vibe. Chokers are mostly a very quiet accessory because that is how they are you can wear them with some necklace as well. If you want more attention than you can go with something which is loud like a chain. You can wear it with some high-neck T-shirts, mesh shirt or a low-cut cami.
7. Platform Sneakers
This trend comes all the way from the 90's. These sneakers will come with some oversized sole which helps in making you taller. In the color section the best colors are white and black as they go with most of your clothes in the wardrobe. If you're bored of wearing these colors than you can go with something bold like a neon yellow or bright pink and if you don't like bright and versatile colors than you can go with soft hues all day long. You can pair these sneakers with some jeans over skirts. In terms of outfit options there are a lot.
8. Butterfly Hairclips
This trend also comes from the past mostly from the 90s. These small and cute accessories can take your outfit to another level. You can wear them on both sides of your head and near your ear which will add some more aesthetics. In the color, sections go with something which matches the color of your hair or the outfit.   
9. E-Girl Makeup
The most recognisable thing you can do as an E-girl is make-up. The vibe of this makeup has soft shades brushed around your nose and cheeks, a knife sharp eyeliner, and some face stamps. You can also add some highlighter to your face to have more appeal. For a fuller pout draw some upwards outline on your cupid's bow. Off course, we will apply some blush as well so just apply it you cheeks and on the nose tip for the cute look. You can finish your look with a heart stamp under your eye.
10. Belt Chains
A chain belt works like an elevator when it comes to talking your attire to the next level. It does look simple but can do some great magic. You can start by adding a few elements on your leather belt. You can tie it below your hip and if you want a more subtle finish just leave than handing around your hip. You can wear them on some high-waisted trousers, skirts and even on oversized jeans.